To the Class of '62's Official
Web Site
Be Sure to check out the Announcements at the end of this article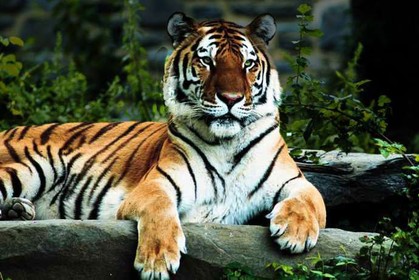 As of your signing in, there have been
87,795
Home Page hits since going online
October 26, 2011

If you are or were a part of the grades leading up to the graduating class of '62, or a class "guest", and have not yet joined the site, click on the "Classmate Profiles" link at the top left of the page, then find and click on your name to register. (Worthy of note, there is a small square above the list of profile names ("Show Yearbook Photo") that if clicked, will allow you to see both names and faces. The page reverts back to names only once you go elsewhere on the site.) Need more help, read the page entitled "How To Use This Site".
The 1962 SPUR is separated into three sections: the first, Admininstration, and Teachers; Section II is Student Government, Clubs and Honors; the III Section is Senior pictures, collages and a couple of ads of the times.
The fourth SPUR is a special & separate combined SPUR, following our class from the 8th grade through our Junior year. Those who started out with us but didn't graduate with us due to unforseen circumstances can reminisce with the rest of us. Enjoy the trip!
The Web Site is a work in progress....many pages will change periodically, The most current information is in the "Announcements" section following this introduction.

ANNOUNCEMENTS
Garden Club at EPHS
Will you help by donating to the EPHS Gardent Club?
Whether it is a home garden for vegetables (as pictured above) or for ornamentals, or maybe just to learn about water conservation through xeriscaping (as displayed below, left), interested students at El Pao High are forming a Garden Club. The entire campus will be a labratory for experimentation as they learn about soil, species and varieties, and, of course, water. Naturally, care and proper harvesting of flowers or vegetables is part of the plan for these aspirational gardeners.
But such an endeavor requires an investment. The club is attempting to raise funds to have the wherewithall to create and tend some garden plots. They need tools, soil, pots, seed, plants... the range of items necessary to successfuly grow from seeds and starter plants, then tend a garden and keep it healthy.
If you would care to donate to help grow the Garden Club at EPHS, it is a simple process.
Click here to jump to the El Paso High School Garden Fund page at Paso Del Norte Community Foundation. Don't like to use links? No problem, simply copy the following URL and paste it to you browser
El Paso High School Garden Fund | Paso Del Norte Community Foundation (pdnfoundation.org). Once on the EPHS Garden Fund page you may donate a sum you desire from your credit/debit card. If you prefer to write a check, simply mail it to the Paso Del Norte Community Foundation at 221 N. Kansas Street, Suite 1900, El Paso, TX 79901. Please be sure to enter El Paso High Garden Fund in the memo.
"LOST SOULS"
We are gearing up for our 60th Reunion next year (Fall 2022) and are updating as much contact information as possible. Classmates on the following list are designated as "Lost Souls" as we have no contact information on them at all. If you have any information about any of these folks, please contact one of the following:
Pat Moore (mcpomoore@yahoo.com) or (915) 780-3890
Betty Ann Seiler (bettyannseiler@gmail.com)
Lee Schwartz (friedalee@aol.com)
Barbie Shectman Andreason (holeintheday@yahoo.com)
EPHS Class of 1962 "Lost Souls"
Linda Gay Barkley
Sylvia Blanco
Rosa Bravo
Jose Caballerro
Linda Lee Blohm Martin
Kathleen Collins
Guillermo A. Contreras
William Contreras
Norma Escajeda Ratliff
Cecilla Espinosa Ibarra
Brigitte Gisell
Minerva Gutierrez
Maria Lara
Frank Lopez
Gilbert Lopez
Dierdre Martinez
Celia Medina
Margaret Moreno
Yolanda Negrete
Ernesto Quevedo
Santiago Rivas
Alfred Rivera
Hermina Rodriquez
Libertad Rodriquez - Cuba?
Lawrence Kimball Romney
Dolores Sanchez Wright
Bob Toliver
Elizabeth VonSpeckleson