To the Class of '62's Official
Web Site
Be Sure to check out the Announcements at the end of this article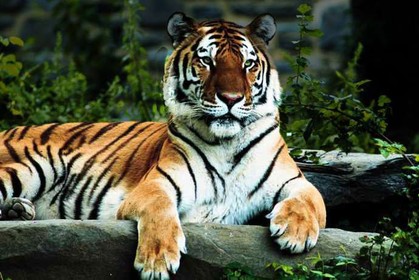 As of your signing in, there have been
63,046
Home Page hits since going online
October 26, 2011

If you are or were a part of the grades leading up to the graduating class of '62, or a class "guest", and have not yet joined the site, click on the "Classmate Profiles" link at the top left of the page, then find and click on your name to register. (Worthy of note, there is a small square above the list of profile names ("Show Yearbook Photo") that if clicked, will allow you to see both names and faces. The page reverts back to names only once you go elsewhere on the site.) Need more help, read the page entitled "How To Use This Site".
The 1962 SPUR is separated into three sections: the first, Admininstration, and Teachers; Section II is Student Government, Clubs and Honors; the III Section is Senior pictures, collages and a couple of ads of the times.
The fourth SPUR is a special & separate combined SPUR, following our class from the 8th grade through our Junior year. Those who started out with us but didn't graduate with us due to unforseen circumstances can reminisce with the rest of us. Enjoy the trip!
The Web Site is a work in progress....many pages will change periodically, The most current information is in the "Announcements" section following this introduction.

ANNOUNCEMENTS
Please note the changes below in RED
HOMECOMING EVENTS - October 3 - 5 2019
Prior to our 75th Birthday Party on Saturday, October 5 at Lee Schwartz' house, you are encouraged and invited to attend any or all of the Homecoming Events listed below. Our class is not sponsoring them, but many of your classmates will be attending them.
Thursday, October 3
11:30 am Outstanding Ex's luncheon @ El Paso Club. Honorees are:
Ann Morgan Lilly, Class of 1956
Allen Gilmer, Class of 1979
Robert Wade, Class of 1961
Cost is $35 per person (cash, check or money order only).
Contact Aracelie Almanza at 915-545-2246 for tickets.
RSVP by Sept 30, 2019.

5:00 pm Homecoming Parade and Eve of the "E"
@ EPHS R.R. Jones Stadium
Friday, October 4
10:00 EPHS Alumni Association Museum Grand Opening Dedication and Ceremony in the EPHS Auditorium
followed by light snacks and self guided museum tours.
2:30 pm Homecoming Assembly
@ EPHS C.D. Jarvis Gym
​
7:00 pm Homecoming Football Game EPHS vs. Irvin
@ EPHS R.R Jones Stadium. Outstanding Ex celebration at EPHS Alumni Association Museum Patio
overlooking the football field and game. You will have to buy a ticket to the game as well.
Tickets $20 Donation includes hot dogs, hamburgers and soft drinks
Saturday, October 5
6:00 pm EPHS Class of '62 75th Birthday Party
@ 4304 Donnybrook Pl., El Paso, TX 79902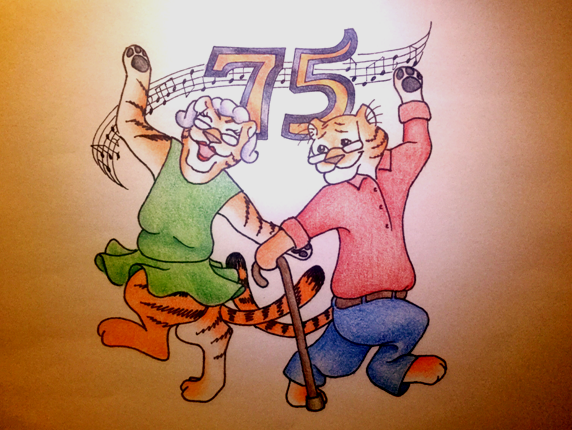 HAPPY 75TH BIRTHDAY TO THE GRRREAT CLASS OF '62
Save the Date: October 5, 2019
It is now midway between the Centennial Celebration (2016) and our upcoming 60th Reunion (2022) and responses to the class survey distributed las year indicated a desire for a class get-together. Most of us are turning 75 this year and 3/4 of a century on this earth is something to celebrate. So, we are having a Birthday Party on October 5, 2019 at Lee Schwartz' home here in El Paso. The cost will be $20 per person. More details will follow, but if you want to sign up in advance and lock in that $20 price (or just send in a donation), please send a check made out to EPHS Class of '62 to:
Janie Pierce Shockley, 3004 Kilkenny, El Paso, TX 79925
We would also appreciate additional donations over and above the $20. Any excess funds will be put towards our 60th reunion in 2022.
The only planned event will be the party on Saturday, Oct 5, but that is also Homecoming Weekend for EPHS. We will provide details about Homecoming activities when we get them, including tours of the school and the football game on Friday, Eve of the "E" and the parade on Thurs., etc.
If you have any questions, please feel free to contact me at mcpomoore@yahoo.com or Lee at Friedalee@aol.com.
NOTE: A special thanks to Classmate Ginny (Behrens) Satterwhite and her daughter Lindsay for the fantastic Dancing Tigers original artwork. You'll see more of these two "partiers" in future announcements.
OUR ALMA MATER NEEDS MAJOR REPAIRS TO THE FACADE
The following article is from the Trost Society. Currently, EPISD has no solution. The $20M authorized in the recent Bond issue is slated to build a new "Arts" Building. Please note if you go to the El Paso Inc. link you will have to subscribe to read the whole article. We were able to send out the entire article in an e-mail yesterday.
"EL PASO HIGH SCHOOL NEEDS $15 MILLION IN REPAIRS!
David Crowder of the El Paso Inc reports: "A new, 290-page architectural study of El Paso High's facade demanded by the alumni association raises safety issues at the historic, 102-year-old school.
Released last month, the study calls for $15.3 million in repairs and restoration work and says the deterioration of the outside of the building 'may become a life safety issue.'
The El Paso High School Alumni Association's president, Amada Flores, who led the push for the study along with Anna Mares, says they're basically satisfied with the $476,000 study."
READ MORE HERE:
http://www.elpasoinc.com/…/article_374a8d5c-5ebe-11e9-a3e1-…
Photo credit: Jorge Salgado